Café West
201 S 40th St
Retail, Late Night
From early morning to late night this New College House coffee shop fuels students' success.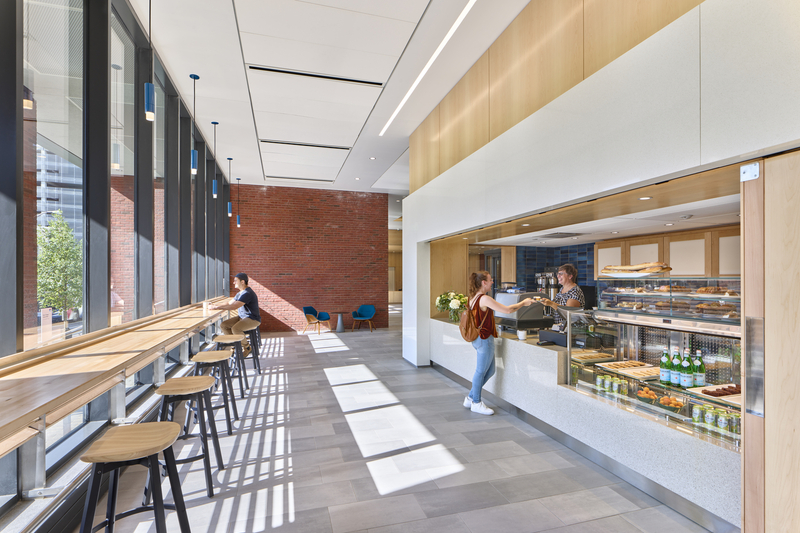 Coffee and beverages to energize you early and late!
A lovely new coffee shop nestled within NCH and not just for residents!
Dine-In Seating Available
Coffee, Baked Goods, Breakfast Options
Penn Eats
Beautiful coffee shop in the heart of Hamilton Village
On the ground floor of NCH, Cafe West offers students a wonderful view of bustling 40th Street. Grab a coffee, tea, or local pastry and enjoy along the floor to ceiling windows or within the lovely grounds!
Meet the Team for Café West
Each location has a dedicated team of staff members and chefs, working together daily to ensure high-quality, fresh meals, and a friendly environment to enjoy.