Hill House
3333 Walnut Street
All-you-care-to-eat, Weekend Brunch, Jain options, Green2Go, Made-to-order options
Set up like a traditional Food Hall and a popular dining spot for the Penn community.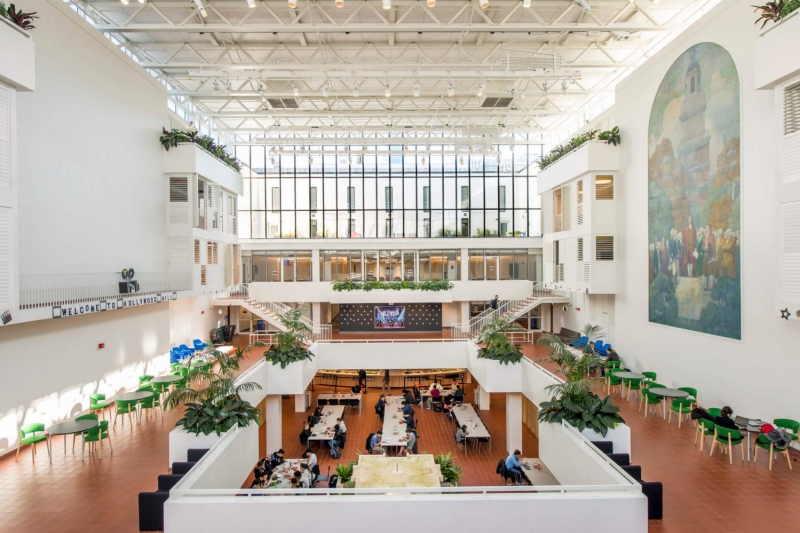 A myriad of cuisines in one place
Open continuously through breakfast, lunch and dinner during the week; and brunch and dinner on the weekends. Showcasing a Mongolian Grill, breakfast all day, a smoked and rotisserie area, a bountiful salad bar, a fruit and yogurt station, a dedicated Vegan area, and an Oasis station.
Kiosk Ordering
Made Without Gluten Options
Vegetarian and Vegan Friendly
Jain Options
SimplyOASIS Station
Green2Go Program
Mezze Station
Upcoming Events
Penn Cooks: Black History Month

1920 Commons
English House
Falk at Penn Hillel
Hill House
Lauder College House
Quaker Kitchen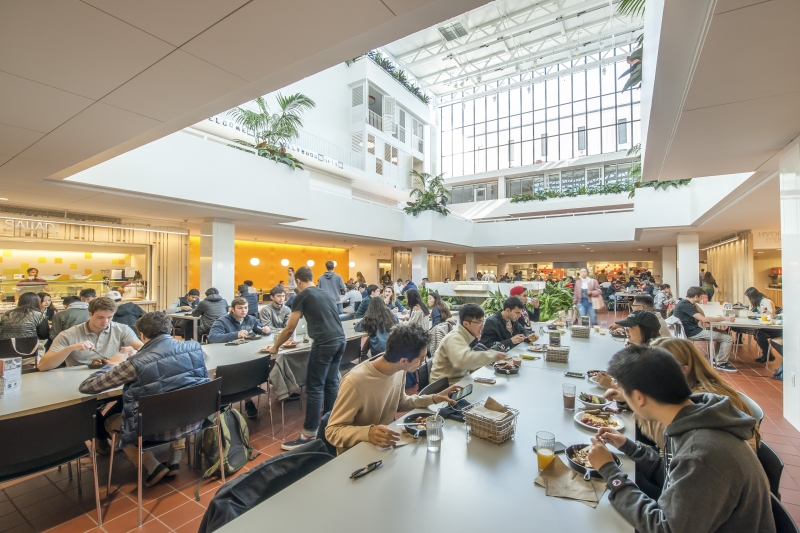 Food Hall Style Dining
On the lower level of the Hill College House at the corner of 34th and Walnut Streets, Hill is the largest dining cafe on the East side of campus. Spacious seating with views of the atrium, and surrounding the signature fountain gives students an open air feel.
Meet the Team for Hill House
Each location has a dedicated team of staff members and chefs, working together daily to ensure high-quality, fresh meals, and a friendly environment to enjoy.
Hayden Auguste

General Manager

Tracey Hopkins

Executive Chef