Joe's Café
3620 Locust Walk
Retail, Mobile ordering, Made-to-order options
A beautiful place for a study or coffee break, not just for Wharton students.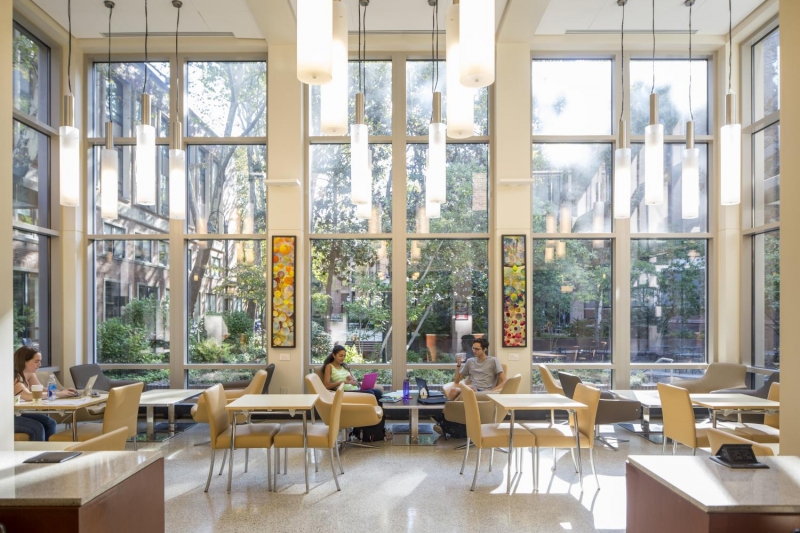 Student Favorite for Breakfast and Lunch
Stop by in the morning and enjoy a fresh breakfast sandwich and cup of local La Colombe coffee; or visit at lunch and enjoy sandwiches, salads, and daily specials!
Dine-In Seating Available
Coffee, Baked Goods, Breakfast Options
Sushi
Salads, Falafel and Hummus Bowls
Made without Gluten Options
Kosher Options
Vegetarian and Vegan Friendly
Penn Eats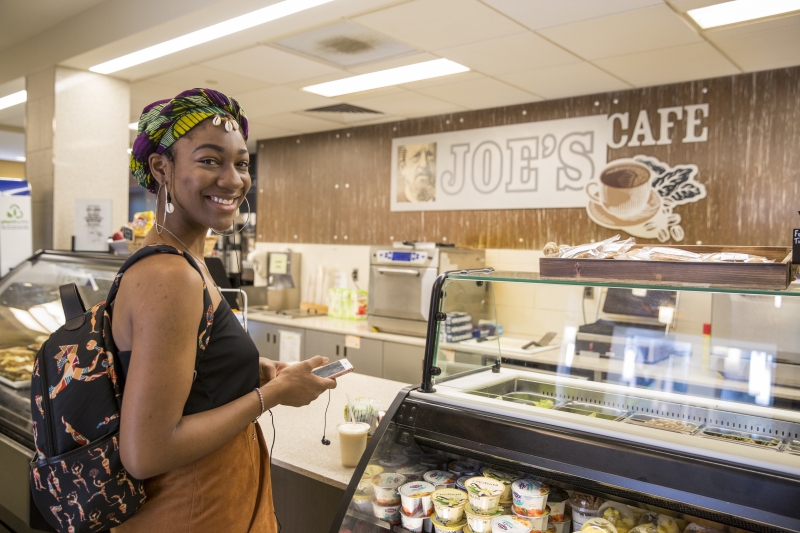 Coffee Shop Vibes Just Off Woodland Walk
On the ground floor of Wharton's Steinberg-Dietrich Hall, Joe's offers students floor to ceiling windows looking out onto a secluded patio. Perfect for a morning cup of coffee, lunch with friends or a quiet study space.
Meet the Team for Joe's Café
Each location has a dedicated team of staff members and chefs, working together daily to ensure high-quality, fresh meals, and a friendly environment to enjoy.
Khori Thomas

Executive Chef

Suzanne Barrile

General Manager