Pret a Manger
3730 Walnut Street
Retail, Made-to-order options
Right off Locust Walk, Pret serves students freshly made food and organic coffee.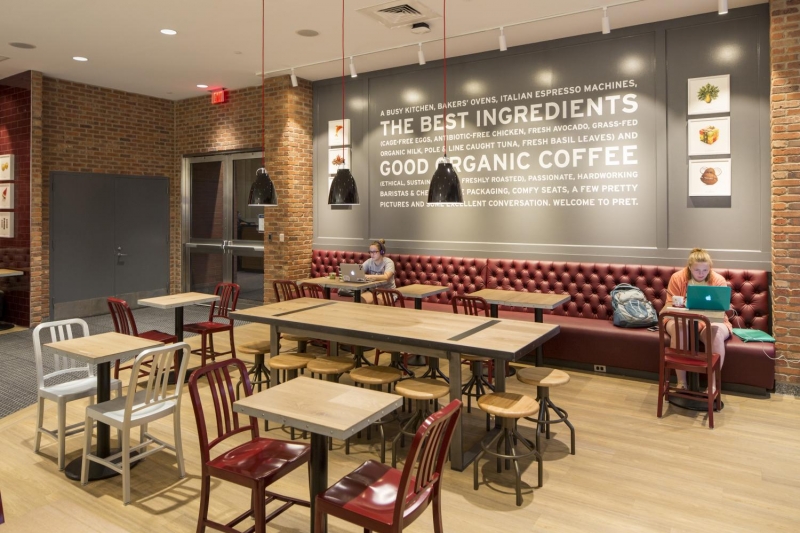 Freshly prepared food, organic coffee
A fast casual restaurant serving organic coffee, hot breakfast, sandwiches, salads, pastries and wraps made throughout the day in our shop kitchens using carefully sourced ingredients.
Dine-In Seating Available
Coffee, Baked Goods, Breakfast Options
Penn Eats
Made without Gluten Options
Vegetarian and Vegan Friendly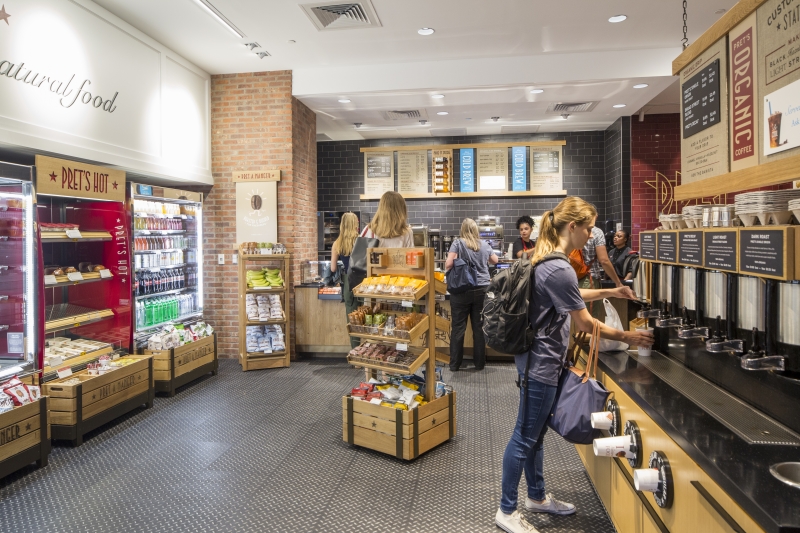 Quick Stop or Study Spot at the Heart of Campus
With 2 locations inside iconic Jon M Huntsman Hall just steps from the 38th street bridge, Pret is the perfect place to grab a meal or a snack. Whether you are on your way to class or headed back home to Hamilton Village, Pret has something for every time of the day.
Meet the Team for Pret a Manger
Each location has a dedicated team of staff members and chefs, working together daily to ensure high-quality, fresh meals, and a friendly environment to enjoy.
Diane Jamison

General Manager

Deborah Coletti

Assistant Manager