Quaker Kitchen
201 S 40th St
One swipe through
Located in Gutmann College House, Quaker Kitchen offers students a unique dining experience like no where else on campus.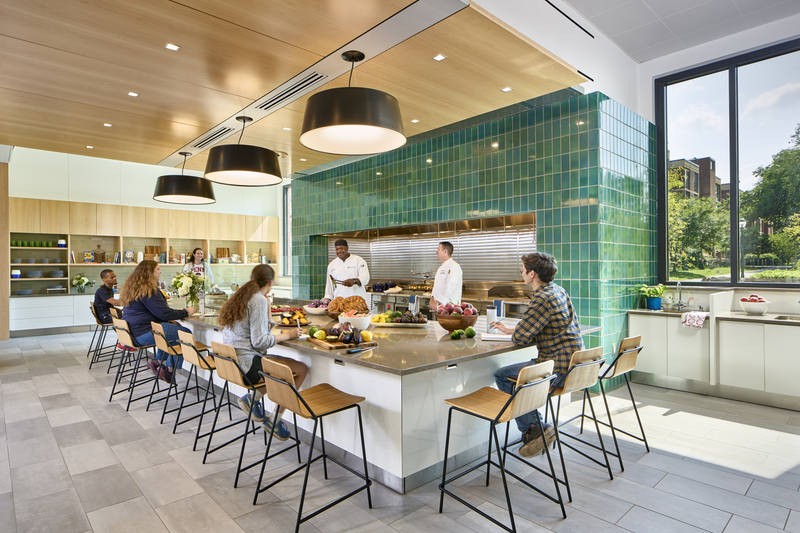 Featuring a unique dining experience unlike any other cafe.
Open for dinner 5 nights a week and featuring nightly composed salads, and entrees such as orange tarragon roasted chicken, steamed soy-shiitake striped bass, and horseradish crusted roast beef with an array of locally-sourced vegetables. Quaker Kitchen in Gutmann College House is uniquely designed to feel like home.
Dine-In Seating Available
Made without Gluten Options
Vegetarian & Vegan Friendly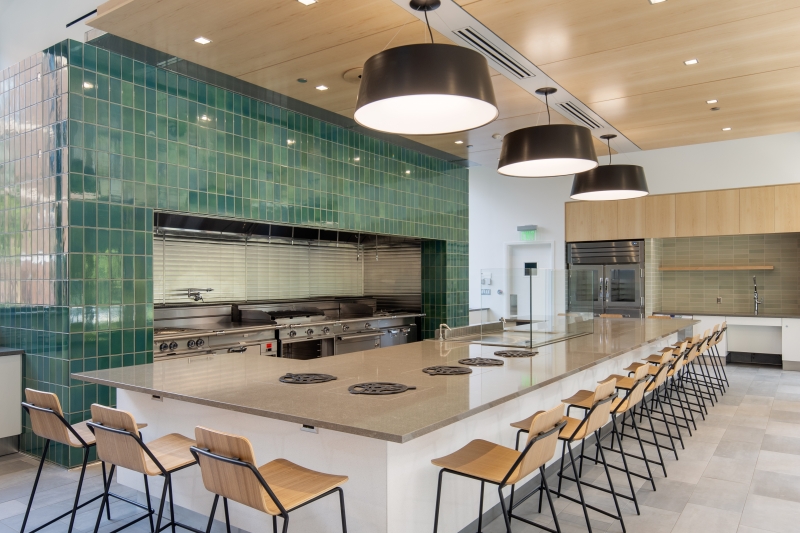 Home on the West Side of Campus
The newest cafe on campus is located in Hamilton Village, on the West side of the 38th Street bridge. Serving dinner five nights a week, Quaker Kitchen will certainly become your new home away from home.
Meet the Team for Quaker Kitchen
Each location has a dedicated team of staff members and chefs, working together daily to ensure high-quality, fresh meals, and a friendly environment to enjoy.